Templog Jr. indicators use 5 built-in LEDs to directly show you the current alert status, meaning that no other software or hardware is necessary for you to be able to see the status of your goods.

It gives precise and accurate results according to chemical type indicators.With the led indicator of the overtemperature values, it provides to the user correctly and quickly.

It has a lightweight and compact structure. Water and dust proof. The button on it provides easy operation and temperature monitoring.

Alarm values and recording times can be produced according to customer requests.Temperature measurement between
-30° C and + 70° C.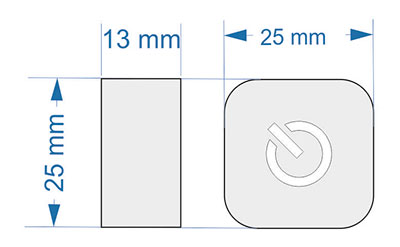 * Temperature Range -30˚C to +80˚C (-40˚F to +176˚F)
* Humidity Range 0% to %100
* Sensor Location Internal
* Preprogram Option Factory programmed
* Start Option Push button
* Size 25x25x13 mm
* Weight 6 grams
* Case Material ABS Box
* Battery 3.0V
* IP Rating IP 67
* Other Certification ISO9001:2008, RoHS